Our LeadershiP
MEREDITH e. aBARCA, President
Meredith E. Abarca was appointed to her second term as President of the Texas Folklore Society on April 8, 2023, during the Society's 104th A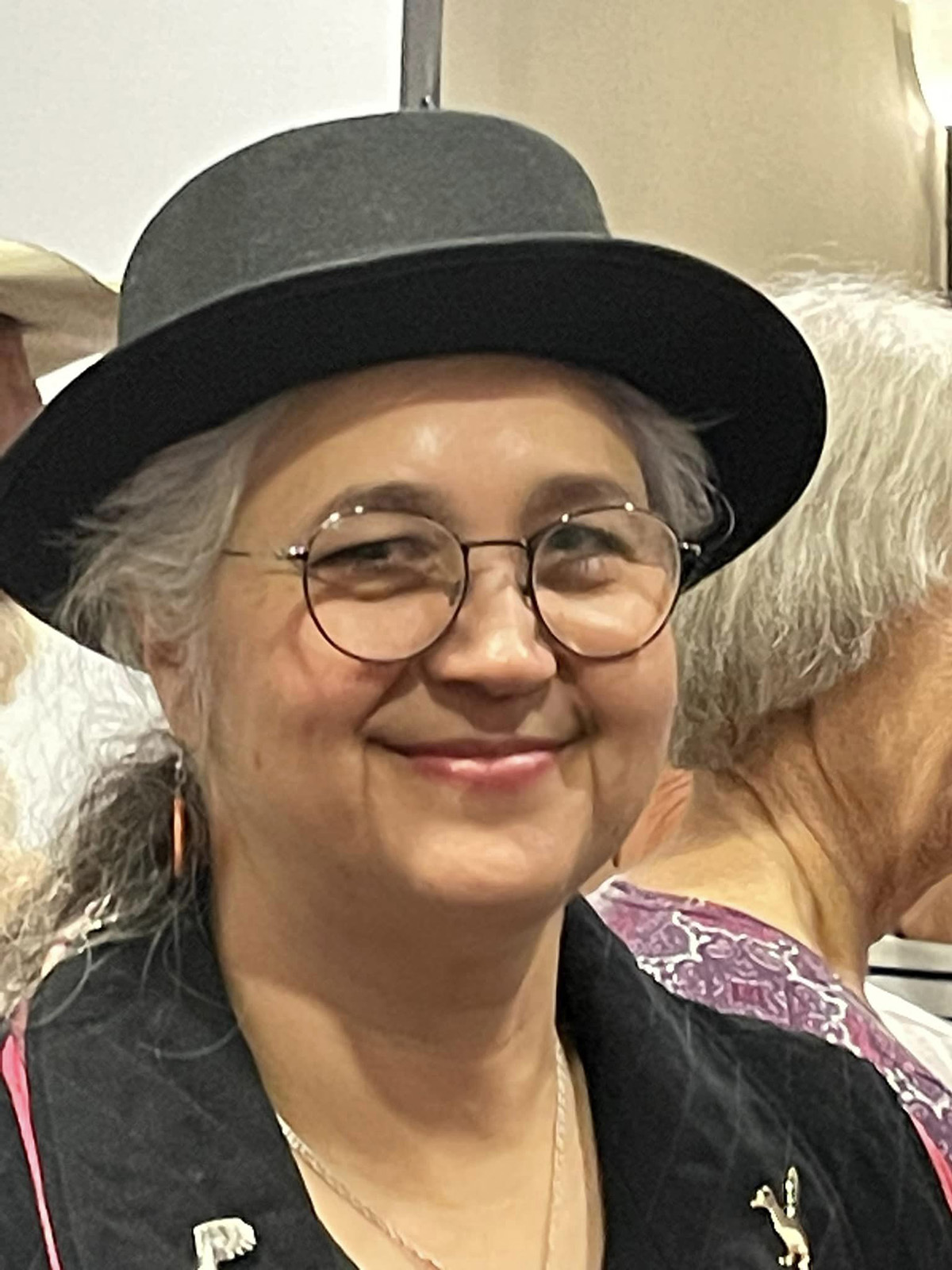 nnual Meeting in Waco. She served her first term in 2016–2017.
Meredith is a professor of Food Studies and Literature in the Department of English at the University of Texas at El Paso and has a lifelong passion for food and for people's stories, especially when they're about food. She defines herself as "a child of the kitchen."
Meredith grew up in restaurants, for a while she thought of becoming a professional chef, and then one day she found herself getting a Ph.D. and writing about the transformative power that food holds in all of our lives. Since then, she has continued to research and write about this power in the books Voices in the Kitchen (2006); Rethinking Chicana/o Literature Through Food: Postnational Appetites (2013), Latin@s' Presence in the Food Industry: Changing How We Think about Food (2016), and in numerous articles in scholarly journals and edited collections.
Through lectures and workshops, she has had opportunities of sharing the social, cultural, historical, and philosophical complex dynamics that food plays in our lives in places like the University of Gastronomical Sciences in (Colormo) Parma, Italy; the University of Technology in Sidney, Australia; the University of Paris-Sorbonne, France; the University of Oslo, Norway; the University of Toronto, Canada, and numerous US academic and community settings.
Meredith is the founder, editor, and curator of El Paso Food Voices, an open-source digital archive, as well as El Paso Food Voices podcast series.
KRISTINA DOWNS, EXECUTIVE DIRECTOR/Secretary-Editor
Kristina Downs is the daughter of a Texan and a Louisianan, but she grew up all over the United States courtesy of the United States Air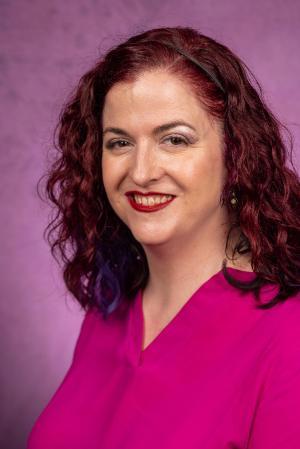 Force. She tried out a variety of disciplines and careers before discovering that folklore studies was what she had been looking for all her life. She holds a Ph.D. in Folklore from Indiana University, an MA in Folklore from George Mason University, and a BA in Latin American Studies from the College of William and Mary.
She has worked previously for the Smithsonian Center for Folklife and Cultural Heritage and Northern Virginia Community College. She was managing editor of the Journal of Folklore Research for five years and she is co-editor of the edited volume Advancing Folkloristics (Indiana University Press, 2021), which considers current issues in the field of folklore studies. Her research focuses mostly on legends, particularly the ways legends interact with history, literature, news, and digital culture. Her dissertation examined representations of Indigenous heroines in the United States and Mexico.
Kristina lives in Stephenville with her two kittens, Misha and Pasha.
Amanda Jenkins, office manager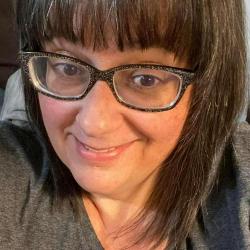 Amanda Jenkins brings a background in community journalism to TFS; Amanda worked as the lead news writer for the Stephenville Empire-Tribune for several years prior to being appointed to serve as managing editor for the Glen Rose Reporter. During her journalism career, Amanda (then known as Amanda Kimble), garnered numerous press awards including being a three-time Journalist of the Year with the West Texas Press Association (WTPA) and being awarded best small news website by the Texas Press Association (TPA). She was also awarded for news, feature, and headline writing, from the TPA, WTPA, and North East Texas Press Association.
Born in Kentucky to a Texas cowman, Amanda's family moved her to Texas at six months old - as quickly as they could. She has since identified as a Texan. She considers El Paso her hometown and has a deep love for Mexican-American culture and the native flavors. Her family has deep roots in East Texas, primarily in Anderson County, where some of all her parents (mother, father, and stepmother) families still reside.
Amanda has been called a lot of (mostly good) things, but her favorite moniker is storyteller. Her love for the craft comes from her father's shared memories (maybe a few tall tales) of growing up in a poor farming family in rural East Texas.
BOARD OF DIRECTORS
2023–2024
Executive Team
PRESIDENT. . . . . . . . . .Meredith Abarca (El Paso)
VICE-PRESIDENT. . . . . . . . . .MaryAnn Blue (San Antonio)
TREASURER. . . . . . . . . .Blaine Williams (Dripping Springs)
EXECUTIVE DIRECTOR/SECRETARY-EDITOR . . . . . . . .Kristina Downs (Stephenville)
PAST PRESIDENT. . . . . . . .Donna Ingham (Bertram)
DIRECTORS
Bernadette Nason (Austin) 2024

Richard Orton (Nacogdoches) 2024

Dina Lopez (Lubbock) 2025

Blaine Williams (Dripping Springs) 2026

Kaitlyn Culliton (Laredo) 2026

John Pelham (Granbury) 2024

Gayle Modrall (Lubbock) 2025

Lucy Fischer West (El Paso) 2025

Linda Spetter (Eastland) 2026

Justin Swink (Watauga) 2026